Freebies
Freebies are available in all sizes we carry! Pocket, A6, Personal, FC Compact, Personal Wide, Half Size, and A5, w/ Monday and Sunday starts.

By purchasing or downloading any digital products from Peanuts Planner Co. you agree to the Terms of Use listed in our

Downloads Policy. Find instructions on the Printable Guide page.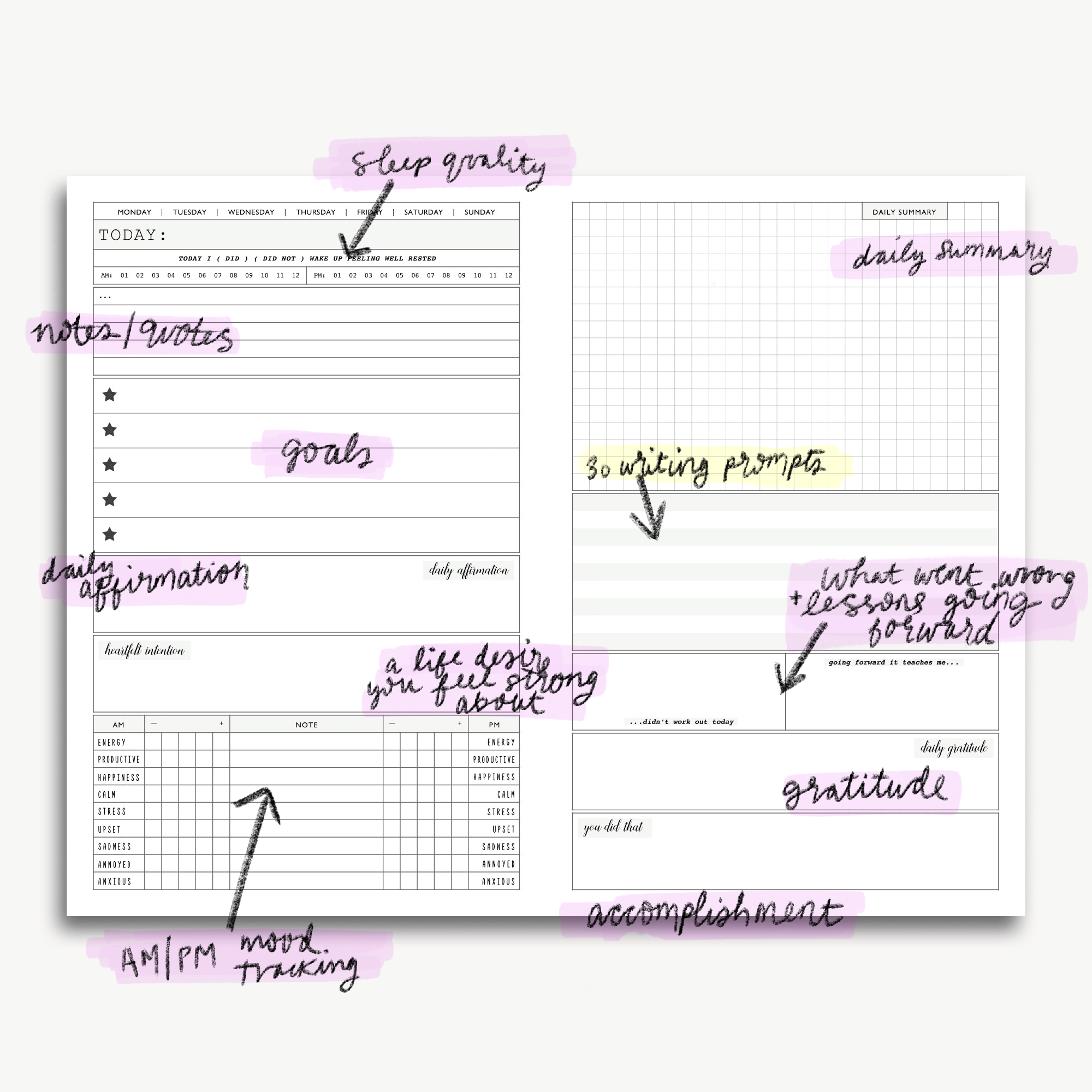 FROM THE BLOG
Freebie: 30 Days of Journaling
Kick start a journaling habit.. I wanted to take this method, stick to it for 30 days in hopes for a clearer mind, the ability to write aimlessly without guidance, and a formed habit of journaling. Download this free printable journal, which focuses on self compassion and gratitude. You'll find options with and without daily writing prompts.
View Details
Handle With Care Booklet
It's okay to not be okay!

Chuck this little booklet into your bag, or keep it at your bedside, reflect on it from time to time.

3.5 x 5.5 in. booklet
Facebook Group Freebies
The locked freebies below are EXCLUSIVE to the Peanuts Planner Co. Facebook group. Become a member to access the download links, and any future goodies we'll be sharing. We would love to have you over there!